The Recap: Sports Finance Conference at Wembley Stadium, in partnership with ISTA & UCFB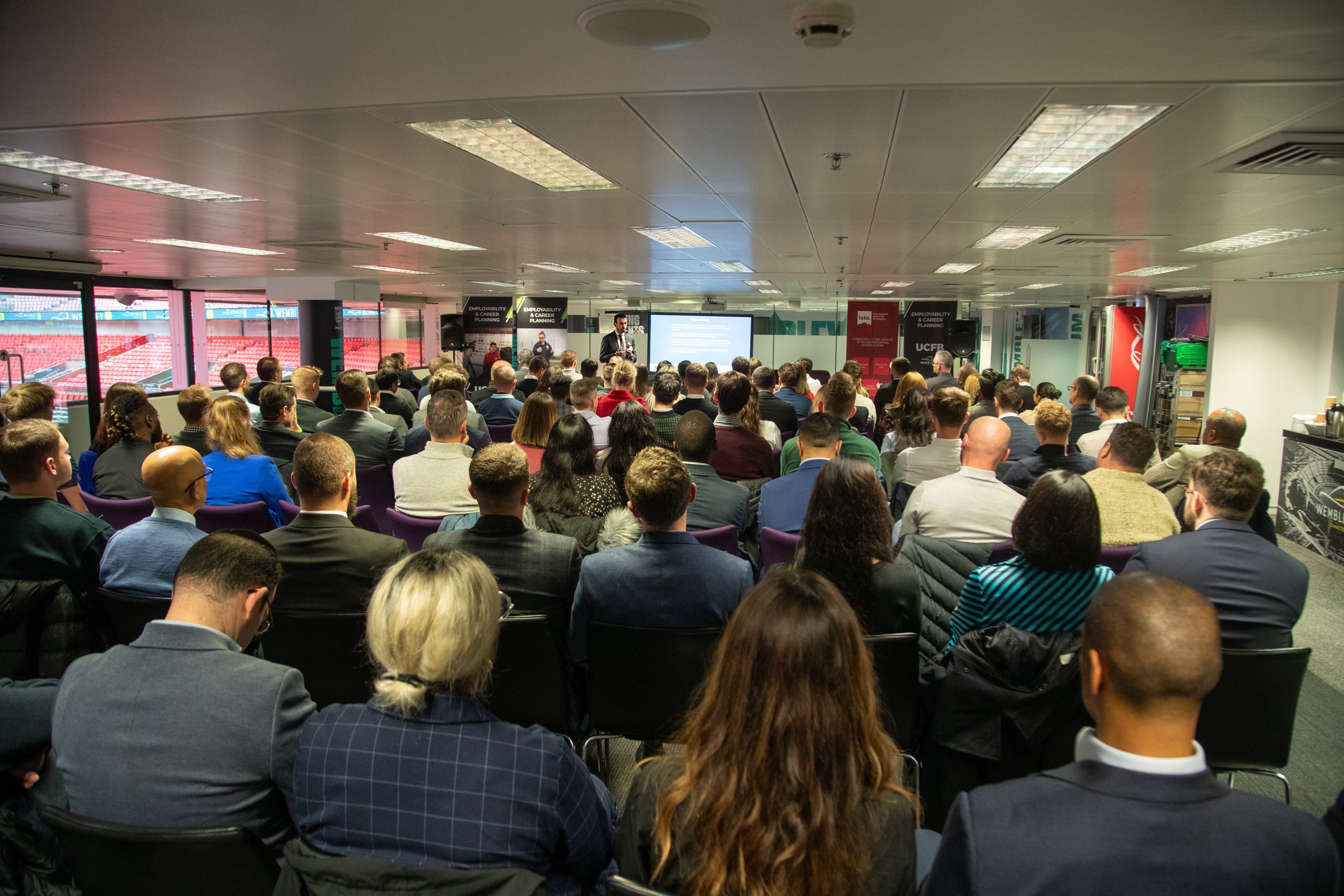 On Wednesday 08 November 2023, ISTA and UCFB hosted over 100 attendees at the iconic Wembley Stadium for the first Sports Finance Conference. The event brought together experts, academics and enthusiast from across professional services to discuss current trends relating to Finance in Football.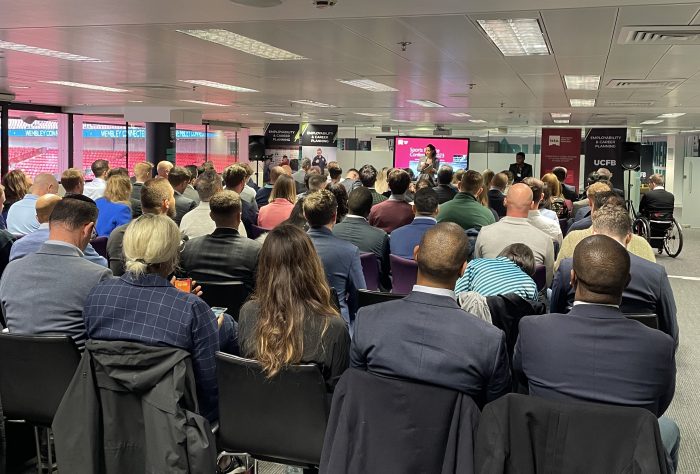 We kicked off the conference with opening remarks for the Chair of the International Sports Tax Association, Sofia Thomas. Welcoming our guests to our iconic venue and getting them prepped for the incredible line up of speakers that was to come…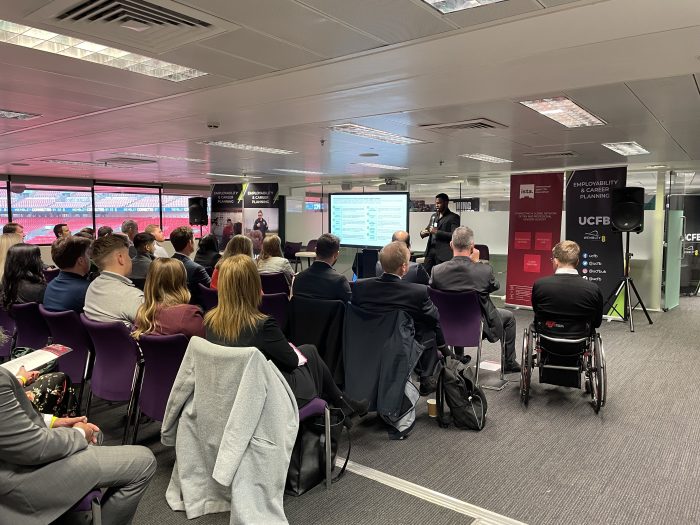 The first session was led by Theo Ajadi, Assistant Director – Deloitte, focusing on the impact of global investment trends within the football industry. Theo spoke to the audience about large deals that have taken place over the last year and the overarching investment trends across sports rights holders. Our audience had plenty of questions about the future of football for Theo!
Next, our ISTA members covered three recent tax cases that have impacted football in Belgium, Portugal and Italy.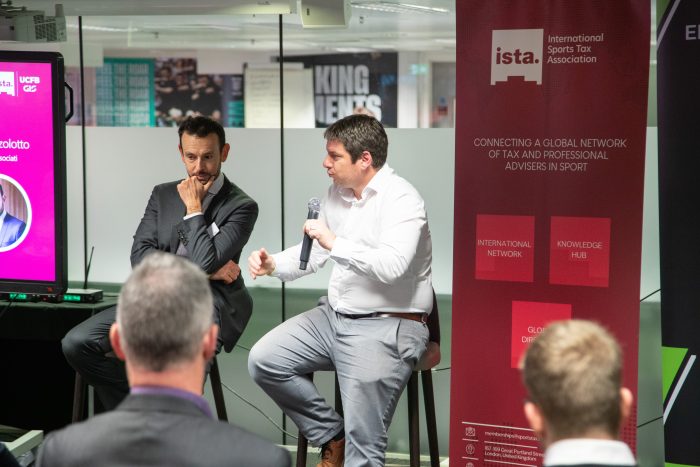 Pieter De Ranter, Parter – brisk sports, spoke about the recent wave of tax audits in Belgian football focusing on clubs paying red card fines on behalf of players. Pieter raised questions on the treatment of these fines and how they may impact other costs that are paid by the club that could potentially be deemed 'benefits'. You can read more about this topic in Pieter's recent article for ISTA, The Belgian Tax authorities as new referees in football.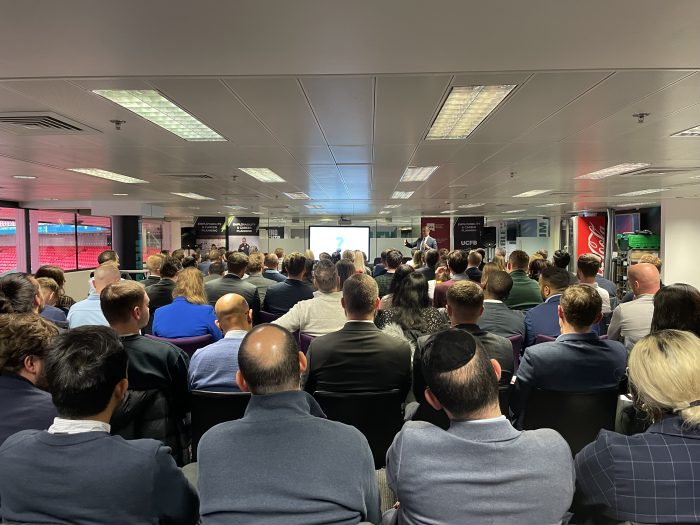 Bruno Arez Martins, Parter – Eversheds Sutherland FCB, covered the Fernando Santos tax case for our audience. Bruno explained the case from it's background all the way to the final decision made in the courts which was incredibly helpful in understanding the decision made by the courts. A great insight to how the Portuguese tax authorities view these cases.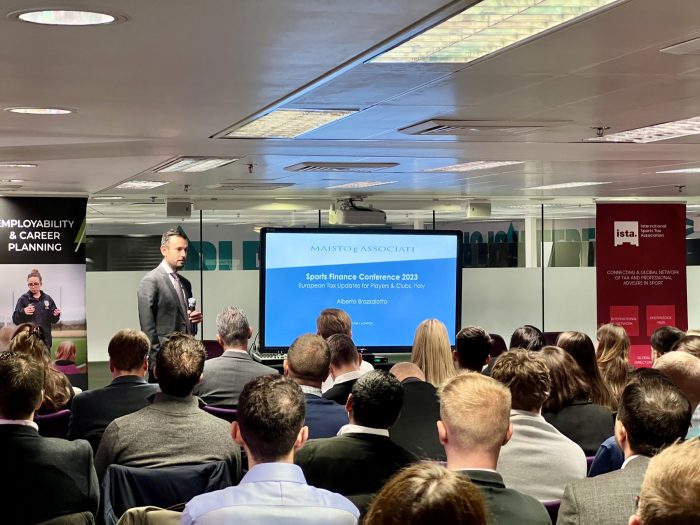 Alberto Brazzalotto, Partner – Maisto e Associati, presented our final tax case on a very recent judgement relating to Ronaldo's tax treatment while at Juventus in 2019. Alberto talked the audience through the Italian Forfait Tax Regime and then explained how this related to Ronaldo's case. Alberto's practical final remarks left the audience with plenty to think about for clients based in Italy.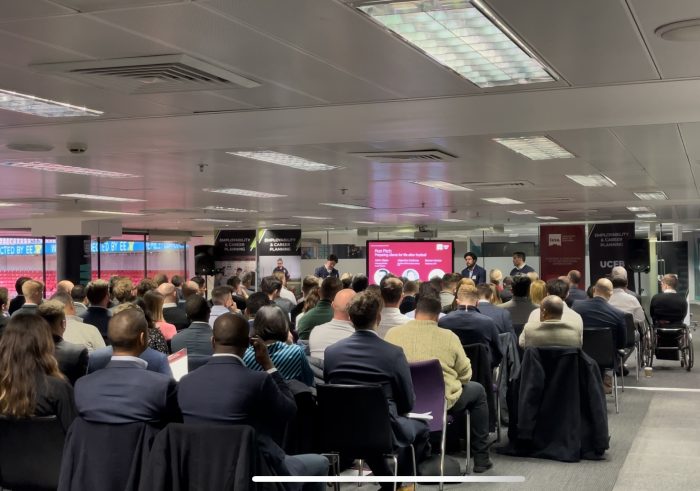 After our technical tax update, the conference enjoyed hearing from Adam Osper, Managing Partner – Financial Planning at Evelyn Partners, and Alejandro Cardenas, Director of the PFA Business School. The panel focused on how professional advisers can support players as they move into retirement.
Alejandro shared the journey of how the PFA Business School came to be and how they are helping players build the knowledge they need to go build a rewarding career after playing. You can read more about the PFA Business School here: https://businessschool.thepfa.com/
Adam shared insights of what it is like as a professional adviser to emotionally support clients with financial fears of being a professional footballer. These fears included navigating unexpected bills, mortgage payments and having enough money in retirement. Adam also spoke about the importance of financial education throughout a player's career to help alleviate some of the fears these players feel.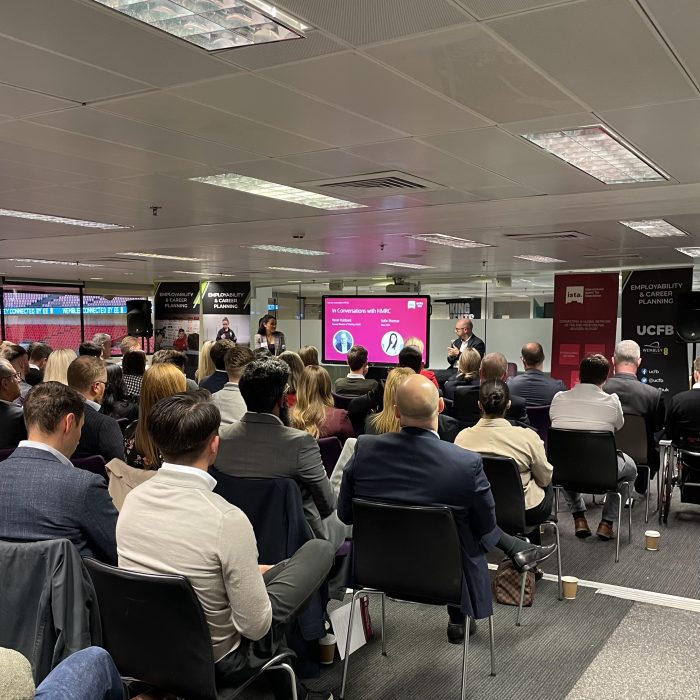 We were then joined by Kevin Hubbard, Deputy Director of Wealthy at HMRC, who shared key data from HMRC with our audience. Kevin spoke about the importance and focus of cooperative compliance with advisers in the sports industry.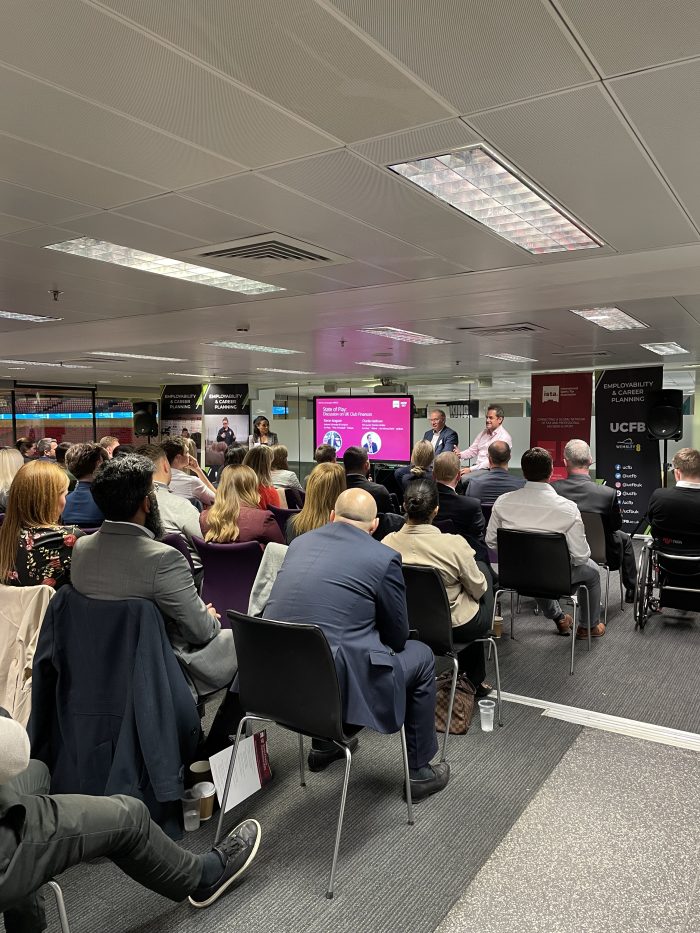 And for our final session, Kieran Maguire, Lecturer at University of Liverpool and co-host of the 'Price of Football' podcast, spoke with Charlie Methven, Part-Owner at Charlton Athletic and co-host of the 'Where's the Money Gone?' podcast.
The two talked all things football finance related including the ongoing situation at Reading FC, multi-club ownership and the new Independent Football Regulator. It was an incredible discussion that one guest likened to "being in the studio listening to the speakers record a podcast live!".
You can listen to Kieran's the Price of Football podcast here: https://priceoffootball.com/
You can purchase Kieran's latest book, 'Unfit and Improper Persons: An Idiot's Guide to Owning a Football Club' here: https://www.bloomsbury.com/uk/unfit-and-improper-persons-9781399407540/
You can listen to Charlie's podcast 'Where's the Money Gone?' here: https://shows.acast.com/wheres-the-money-gone
Thank you again to all of the speakers who gave us their time and shared their knowledge with our audience! We also thank Simon and the UCFB team for being such incredible hosts.
Interested in becoming a Member? Find out more on our Memberships page.
About ISTA
The International Sports Tax Association is a professional organisation for tax and professional advisors that specialise in the sports industry. We aim to make it easy to find qualified tax advisors and other complimentary advisors through our Global Directory, provide global resources and research on international taxation in sport and encourage our members and associates to refer work across industries, countries and areas of specialism. We also verify professional qualifications of our members and associates to ensure that individuals within sports can trust our advisors.
About UCFB
At the University Campus of Football Business (UCFB) we pride ourselves on providing students with a stimulating curriculum in a unique environment at our UK campuses, through our online degree programmes and at our global hubs around the world. UCFB is proud to work alongside and partner with some of the biggest and most influential names and organisations in world sport.
Find out more on the UCFB website.